Google Pixel 8 is renowned for its impressive camera and video recording capabilities. But there are times when you might want to remove the audio from a video.
Whether it's to eliminate background noise, create a silent version of your footage, or simply to enhance your video-editing skills, the process of removing audio from a video is straightforward.
In this guide, we'll walk you through the comprehensive step-by-step process on how to remove audio from a video on your Google Pixel 8.
Also Read: How To Quickly Trim Videos On Google Pixel 8
How To Remove Audio From Video On Google Pixel 8
The first step is to open the video you wish to edit. You can do this by going to your phone's gallery or any other app where the video is stored. Once you've selected the video, tap on the "Edit" option to enter the editing mode.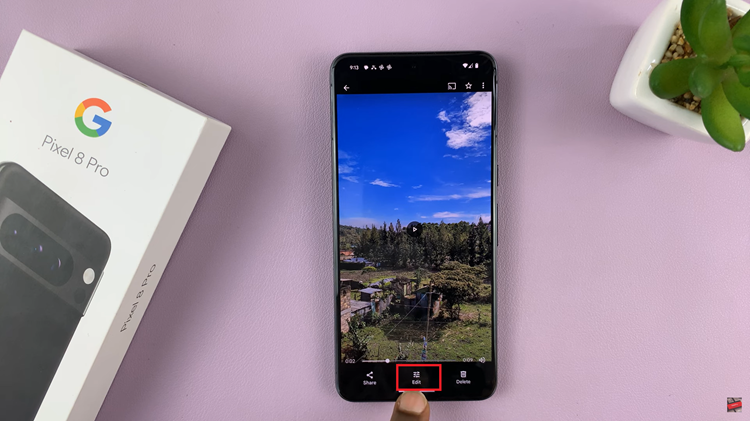 In the editing mode, look for the audio icon. It's usually represented by a speaker symbol. Tap on this icon, and it should change to display a mute symbol, indicating that the audio has been muted.
With the audio muted, it's essential to save a copy of the video with your changes. To do this, tap on the "Save Copy" option. This action ensures that you have a version of the video with the sound removed while preserving the original video with its audio intact.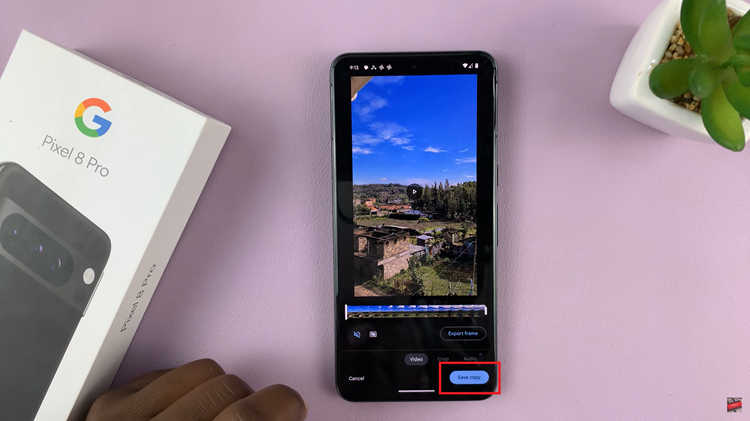 After saving the copy, you can play the edited video to ensure that the background noise or audio has indeed been muted. Enjoy the silent version of your video.
Watch: How To FIX No Sound On Recorded Videos On Google Pixel 8 / 8 Pro