You can recover deleted files if you act decisively and in good time. If you do it the wrong way,  you reduce your chances of recovering the file or folder.  Here is a guide to help you in the steps and precautions to take immediately after you discover you have deleted a file you might need.
Did You Permanently Delete The File?
As you might already know, deleted files go to the recycle bin. I mean files you simply selected and deleted without holding the Shift key. From the recycle bin, simply restore the file to it's original location by right clicking on it and selecting the Restore option.
The recycle bin icon is normally on your desktop.  If it's not there, click on the start menu or go to the start screen and start typing 'Recycle bin'. You should find it.
It's important to know that the storage space in the recycle bin is not unlimited. When the allocated space in the recycle bin is filled with deleted files, the oldest files will be permanently deleted to give room for other deleted files.  So time is an important factor for this one too.
If the file is permanently deleted,  then you will not find it in the recycle bin. To permanently delete a file, select it,  hold down the SHIFT key then press DELETE.  The file will be removed from your hard drive and the space it was occupying will be available space. Meaning it's gone!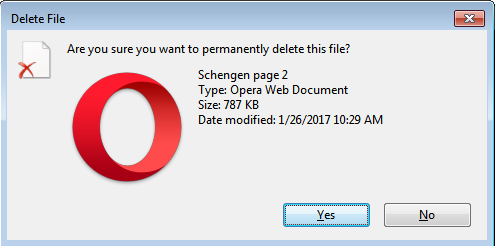 Files deleted from flash drives and memory cards also get permanently deleted because those devices have no recycle bins.  So the big question now, How do you recover permanently deleted files?
How To Recover Permanently Deleted Files:
There are plenty of file recovery tools out there that will recover seemingly permanently deleted files. But how do they work? If the file has been permanently deleted,  where will the recovery tools get them from?
When files are permanently deleted, they become unavailable to the user and cannot be accessed through the file explorer. The space they occupied in the hard drive is marked as Free/Available to give you the illusion that the actual file does not exist in your hard drive. If you write/copy new files into the "available" space in the hard drive those "permanently deleted" files are pushed out completely to accommodate the new files.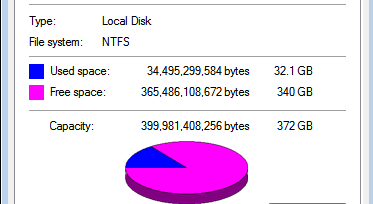 While your operating system's file explorer cannot access these "permanently deleted files" these file recovery tools are designed to be able to access them and restore them.
So it is important not to copy any unnecessary files or install any programs to the computer on which you want to recover files from because the files written will reduce your chances of recovering the deleted files. But most of the file recovery tools are very light so it shouldn't be a problem to download and install them on your computer.
File Recovery Tools:
Disk Digger:  This tool will literally dig though your hard drive and show you all your "permanently" deleted files.  The tool is portable meaning you don't even need to install it. Just download it and run the .exe file. The program can display previews of some files so it should be straightforward to locate the data you need.
This tool will not be able to retrieve the original file names.  All you have is the preview.  Select all the files you want to recover,  select a safe place or folder to store them and click on the 'Restore button'. The files will be restored with automatically generated file names.
They also have an Android app on the google play store for recovering deleted photos. Check it out.
Recuva: Another free tool with a very good track record.   It's also portable and therefore can also be used on a flash drive  if you're afraid of downloading it to your computer.
There are other tools you can use but these ones should give you the highest chance of finding what you are looking for.