In this tech-savvy era, staying connected is of paramount importance, and what better way to do so than with your smartwatch? The Samsung Galaxy Watch 6 and 6 Classic are impressive wearables that can do more than just tell time.
They allow you to access a myriad of features, including the ability to send and receive messages, and with WhatsApp being one of the most popular messaging apps globally, having it on your wrist can be incredibly convenient.
In this comprehensive guide, we'll take you through the process of installing WhatsApp on your Samsung Galaxy Watch 6 or 6 Classic.
Watch: How To Customize Watch Faces On Samsung Galaxy Watch 6
To Install WhatsApp On Samsung Galaxy Watch 6
First and foremost, make sure you have a Google account added to the Samsung Galaxy Watch 6. Once done, wake up your Samsung Galaxy Watch 6 or 6 Classic by pressing the home button or raising your wrist. Swipe up from the bottom of the screen to access the quick settings menu.
Now, find the "Google Play Store" application. At this point, use the search bar to search for the WhatsApp application. Next, on the search results, tap on the official WhatsApp then tap on "Install" to begin the installation process.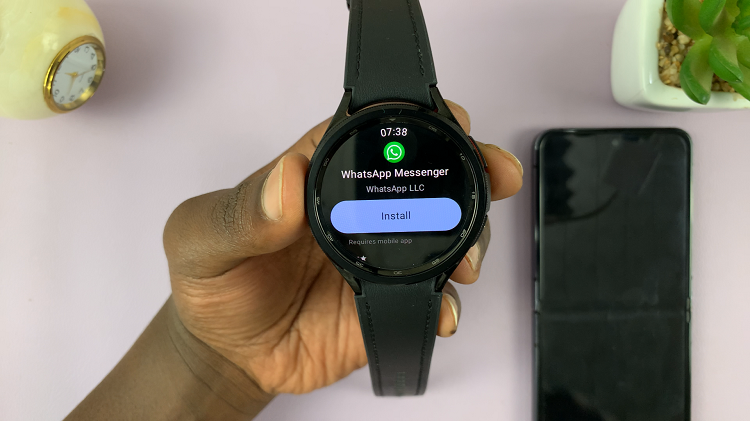 Once the installation is complete, launch WhatsApp then follow the on-screen instructions to successfully set it up. And that's how to install WhatsApp on the Samsung Galaxy Watch 6. Let us know in the comment section below if you have any questions or suggestions.
Read: How To Clear Cache On Samsung Galaxy Watch 6 /6 Classic