There are times you prefer to do your planning and direction finding on the desktop version of Google maps and carry the directions and map with you on your smartphone or tab.  Or maybe you want to send Google maps directions to your home or office to someone, you'll need these directions on your phone.
The desktop version of Google maps has a feature that lets you send Google maps directions to your phone.  These directions can then be opened using the Google maps application on your phone. Simple as that!
Open any web browser on your computer and go to maps.google.com  You need to be signed in to your Google account.  Your mobile phone number also needs to be linked to your Google account for this to work.
Click on the directions icon 
 and find the directions u want by filling in the starting point and destination.  The directions will be marked by a thick line on the map.  The directions are now ready to be sent to your phone.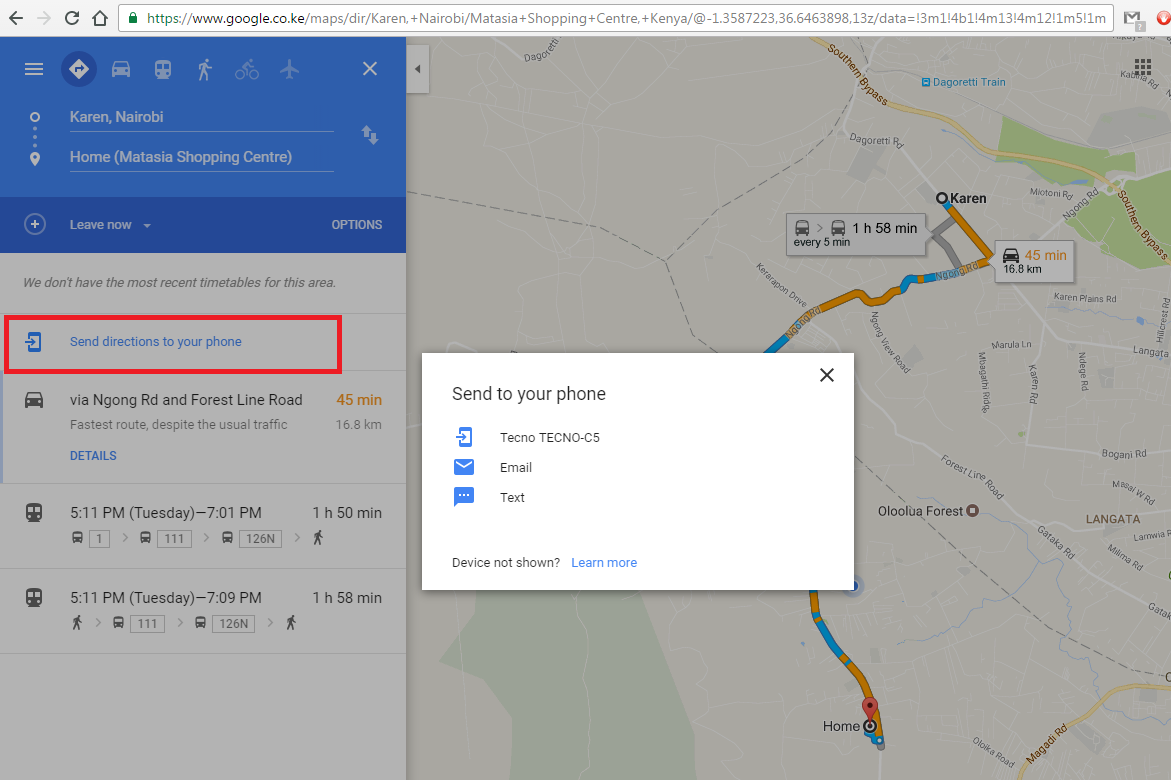 How To Send Google Maps Directions To The Phone:
On the left hand side you'll see a link: 'Send directions to your phone'.  Click on it and you will see three options.
The the first option will show your mobile device if it's Android. You must have added it to your Google account as one of your devices. If you have added more than one device, you will see them listed there.  That option will send a link immediately to your phone via Google.  You can open the link via Google maps to see the directions.
The second option is Email.  This will email the directions to your Gmail account which you can easily access through your mobile phone. The email will be sent to the same address you're logged in to Gogle maps with.
The third option is Text.  This option does not require you to have an Android device.  It will work with your iPhone or any feature phone whose number is linked with the Google account you are using on Google maps.  This text message swill contain a Google maps link which when opened via Google maps,  will open the map with the directions.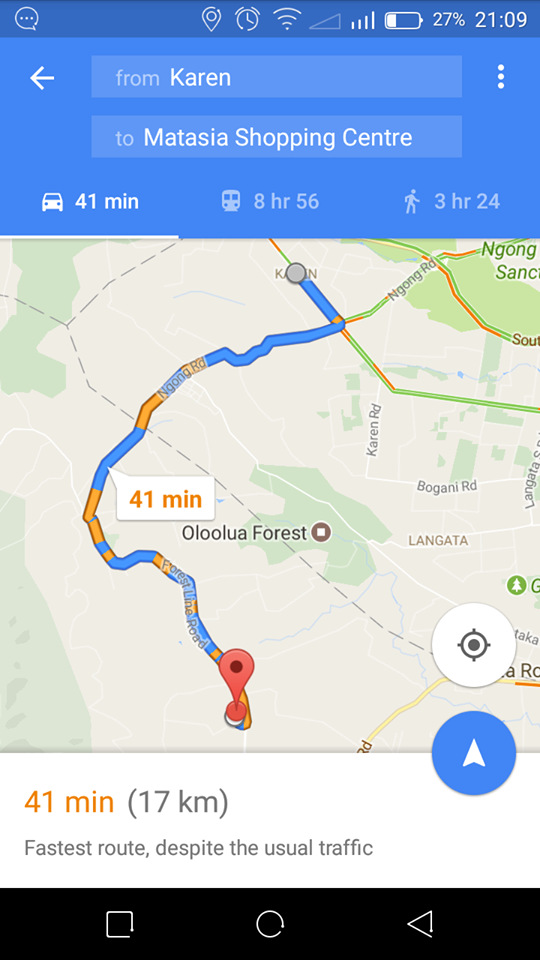 You can forward the directions easily from your email or text message if you want to send the directions to someone or people.  There are no charges from your service provider for these messages.