It is possible to have sleep mode on, but still disable the grayscale in sleep mode on your Samsung Galaxy A14 and A14 5G.
If you've noticed that your device switches to black and white when it goes to sleep, this guide will walk you through the steps to keep your display in full color even during sleep mode.
The Samsung Galaxy A14 is a versatile and feature-packed smartphone that offers a range of customization options. One such feature that users may find intriguing is the ability to adjust the display settings, including disabling grayscale mode in sleep mode.
Watch: How To Add Additional Watch Faces To Samsung Galaxy Watch 6/6 Classic
Disable Grayscale In Sleep Mode On Samsung Galaxy A14
Follow these simple steps to keep your Samsung Galaxy A14's screen in full color even when it's in sleep mode:
Unlock your Samsung Galaxy A14 and navigate to the home screen. Swipe down from the top of the screen to reveal the notification panel, then tap the gear-shaped settings icon to access the Settings menu.
Scroll down through the Settings menu until you locate the Modes and Routines option. Tap on it to open the settings.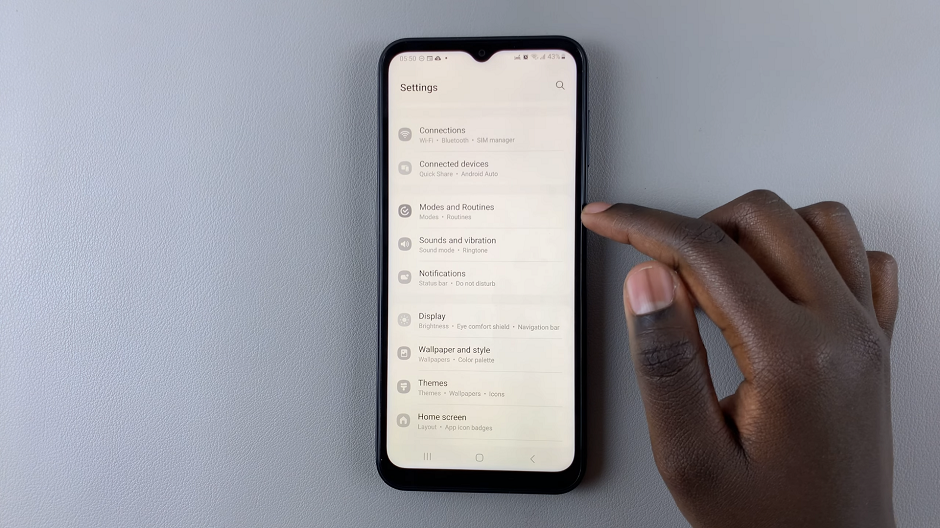 Within the Modes and Routines settings, you'll need to find the Sleep option. Once located, tap on it to proceed.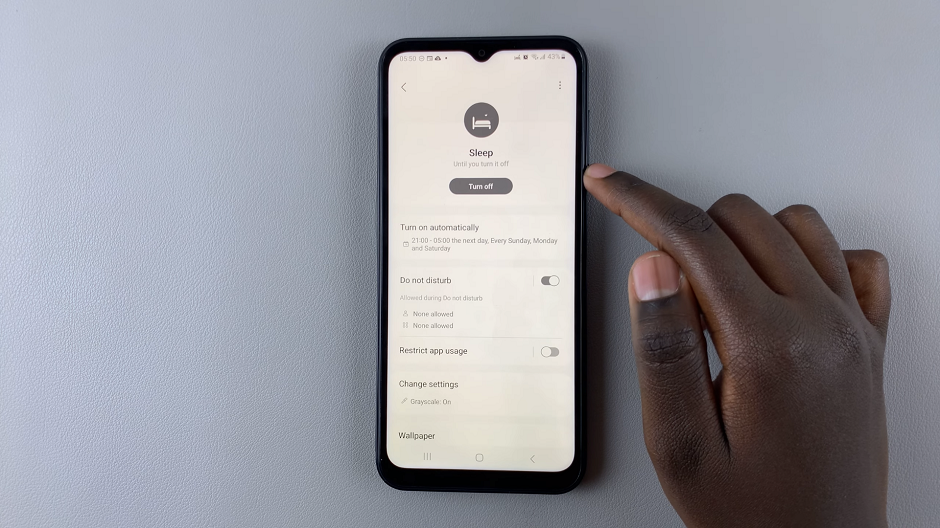 In the Sleep settings, with sleep mode turned on, greyscale is also turned on by default. To disable grayscale in sleep mode, scroll to the bottom of the sleep settings and find Change settings. Tap on Change settings to continue.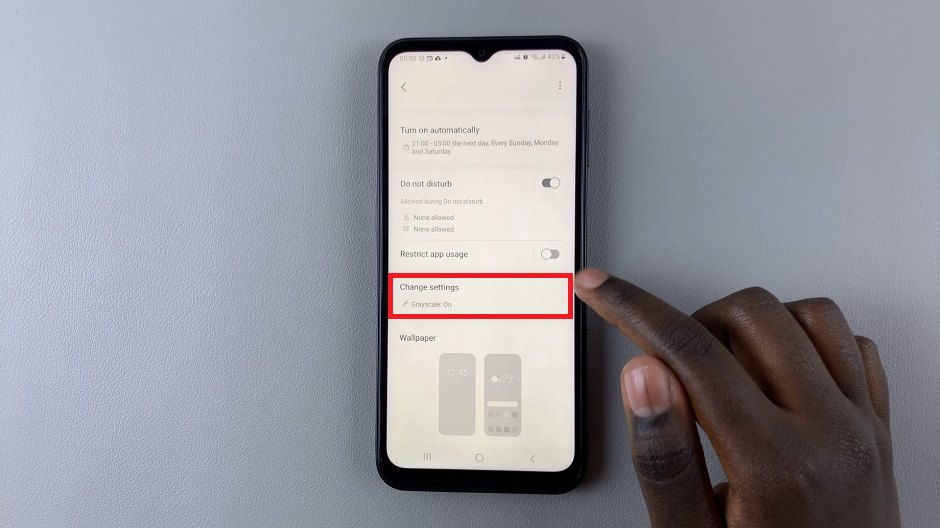 Under Change settings, tap on the – icon next to Greyscale, to turn it off. Immediately, your Samsung Galaxy A14 should now maintain its vibrant colors even when it's in sleep mode.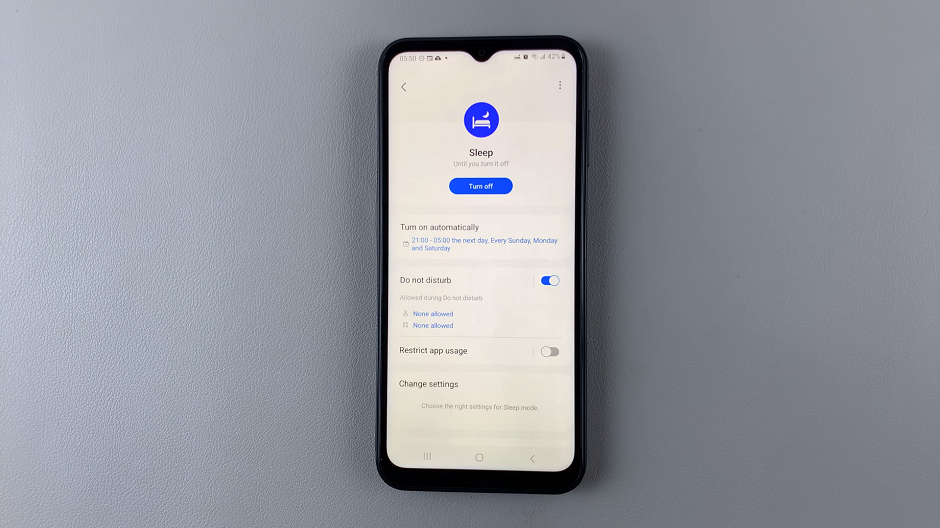 You can also tap on Turn Off and select Off from the options.
Congratulations! You have successfully disabled grayscale mode in sleep mode on your Samsung Galaxy A14. Now, your device will maintain its vibrant display even when not in active use. Remember that by keeping this feature disabled, your battery consumption may be slightly higher, so be mindful of your device's battery life.
If you ever wish to re-enable grayscale mode, simply follow these steps again and toggle the grayscale option back on.
Read This: How To Measure Skin Temperature During Sleep On Samsung Galaxy Watch 6/6 Classic