Having a google account is a really good idea. Reason is, it gives you access to a ton of very useful apps in one place.
You can send and receive emails via Gmail, you can store and back up your photos using Google Photos, you can download apps from the Google Play Store, e.t.c
How To Create A Google Account Without Gmail
To create this account, you don't have to have a Gmail account. You can do this using any other email address you have. How? you ask, well…
Open the Google Account Sign in page and click on the Create Account option.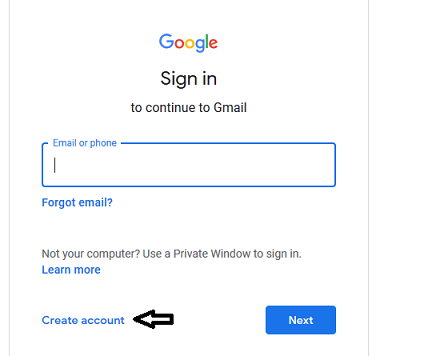 Enter your name and then click the Use my current email address instead option.
Type in your current email address and then click Next…..you will receive a verification code in your existing email. Use it to verify the email address you just put in.
Next, click Verify and you are done.