In this article, we'll guide you through the processes you can use to charge your Samsung Galaxy Watch 6/6 Classic efficiently and provide some valuable tips to maximize your watch's battery life.
The Samsung Galaxy Watch 6 and Galaxy Watch 6 Classic are exceptional smartwatches that offer a plethora of features to enhance your daily life.
However, like any electronic device, they require regular charging to keep up with your busy schedule.
Watch: How To Change Ringtone and Notification Volume On Samsung Galaxy Watch 6 / 6 Classic
Charge Samsung Galaxy Watch 6/6 Classic
Before you begin charging your Galaxy Watch 6 or 6 Classic, it's essential to familiarize yourself with the charging components. Inside the box, you'll find a magnetic charger with a USB-C connector. This charger attaches to the back of your watch magnetically, ensuring a secure connection.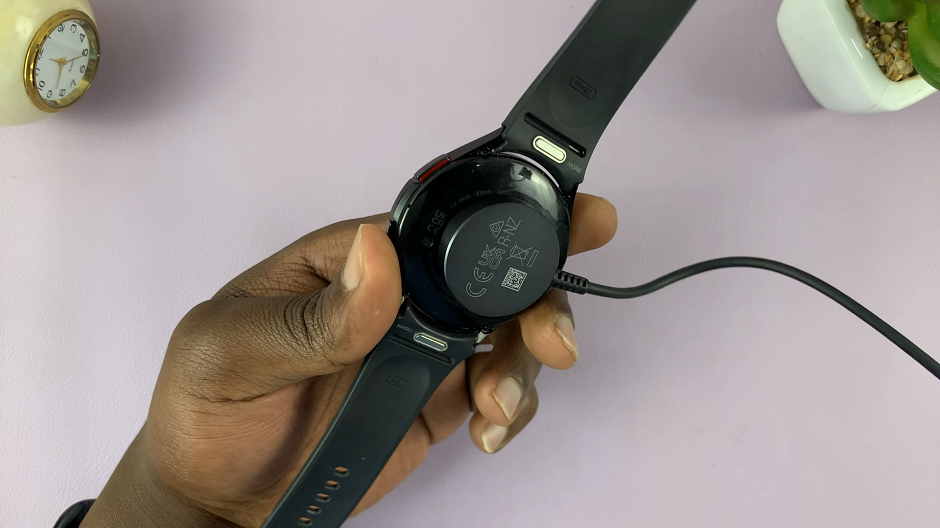 To set up your charging station effectively:
Plug the USB-C end of the charger into a power source. You can use a computer USB port, a wall adapter, or a power bank.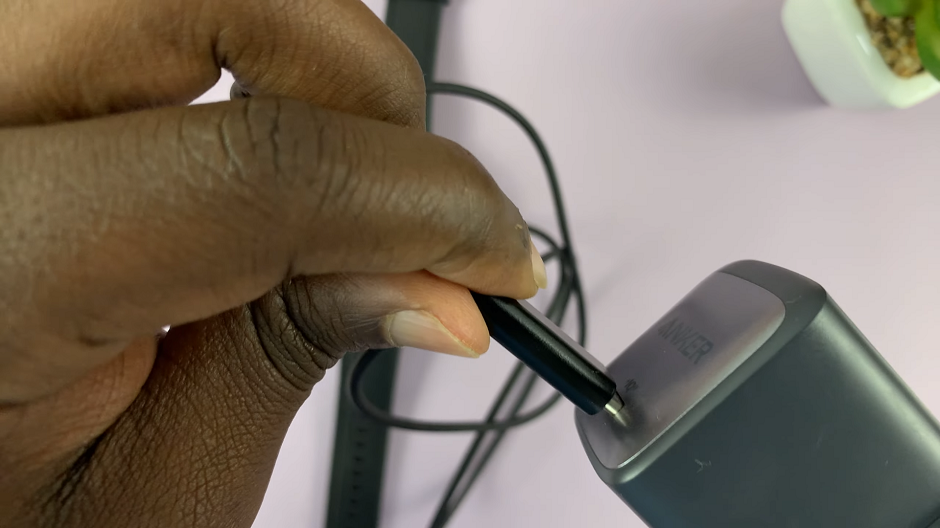 Place your Galaxy Watch 6 or 6 Classic on a clean, flat surface.
Align the magnetic end of the charger with the back of your watch. The magnets will guide it into place, ensuring a strong connection.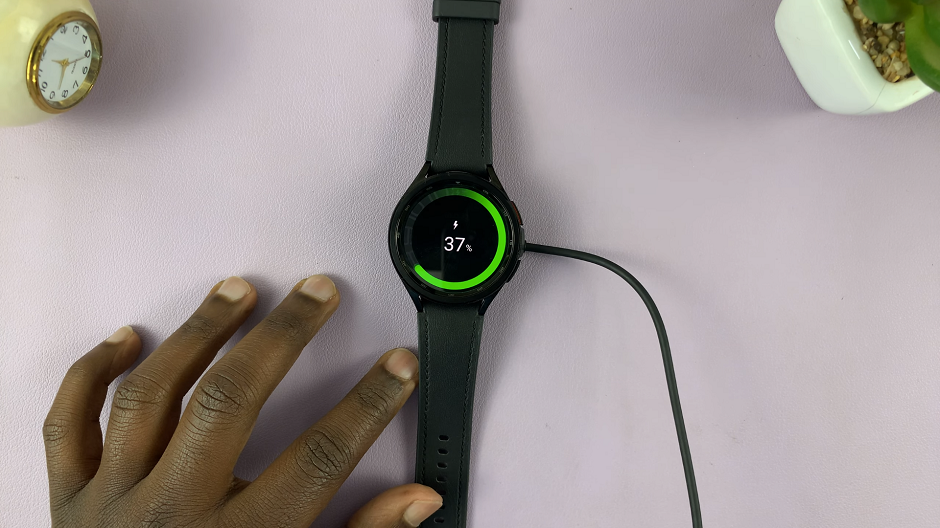 Charging Methods
There are several charging methods to consider:
Official Charger: Using the included Samsung charger is the most straightforward method. It's specifically designed for your watch and provides a reliable and efficient charge.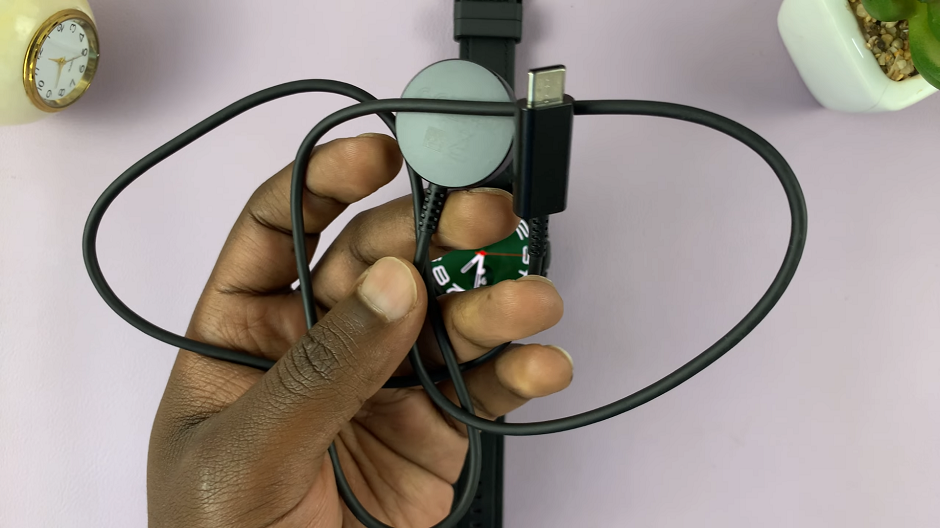 Wireless Charging Pads: If you have a compatible Qi enabled wireless charging pad, you can use it to charge your watch. Simply place your watch on the pad, aligning it with the charging coils.
Laptop or Power Bank: In a pinch, you can charge your Galaxy Watch 6 or 6 Classic using a laptop or power bank. Connect the USB-C end of the charger to the laptop or power bank's USB port and the magnetic end to your watch.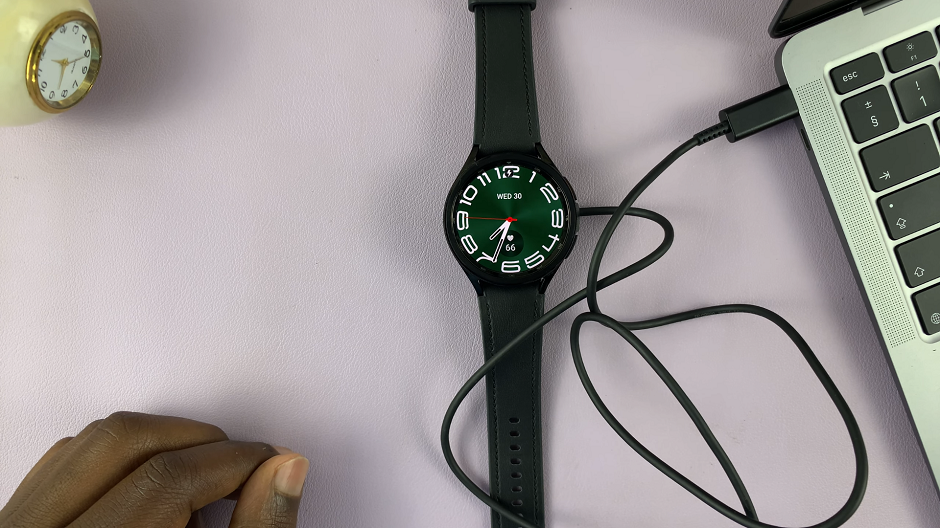 Phone: You can also use a phone to charge your Samsung Galaxy Watch 6 or Watch 6 Classic, just like I have done in this video. I have used the Samsung Galaxy Z Flip 5 for this demonstration. Similar to a laptop, connect the USB-C end of the charger to the phone's USB port and the magnetic end to your watch.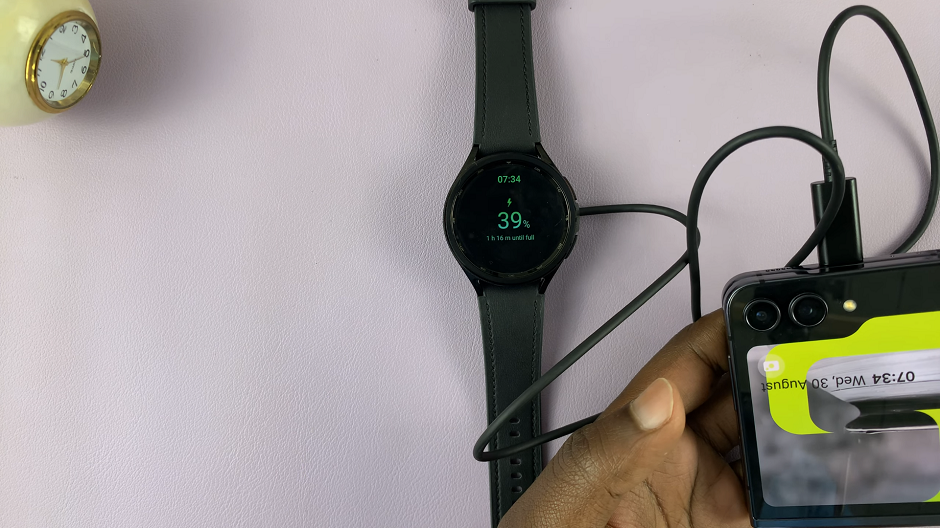 Wireless Power Sharing: The Samsung Galaxy Watch 6 or 6 Classic can also be charged via Wireless Power Sharing, commonly referred to as Reverse Charging. Just enable Wireless Power Sharing on your device and place the watch at the back of the device with it aligned to the device's charging coil. It should start charging. This applies to any device that is Qi enabled.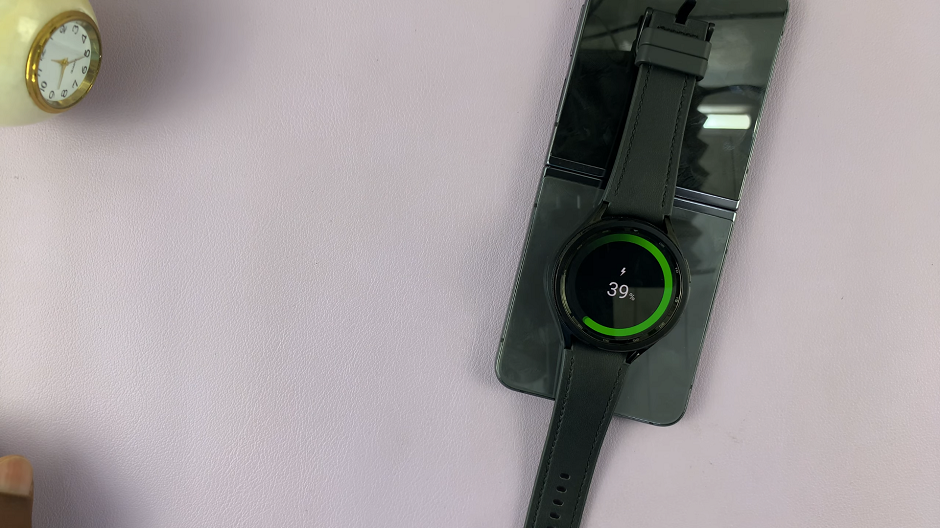 The charging time for your Galaxy Watch 6 or 6 Classic may vary depending on the battery level. Typically, it takes about two to three hours to charge from 0% to 100%. However, if your watch has a higher battery percentage when you start charging, it will take less time to reach a full charge.
Battery Maintenance
To ensure your watch's battery remains healthy and performs optimally over time:
Avoid overcharging: Unplug the charger once your watch is fully charged to prevent overcharging, which can stress the battery.
Charge regularly: Try to keep your watch's battery level between 20% and 80% for extended battery life.
Update software: Keep your watch's software up to date as manufacturers often release updates that can improve battery efficiency.
Troubleshooting
If you encounter any issues while charging, here are some common troubleshooting steps:
Ensure the charger is properly connected to the watch and the power source.
Check for debris or dirt on the charger and the back of the watch, as this can affect the magnetic connection.
Restart your watch if it's not responding to charging.
Additional Tips and Recommendations
To conserve battery life, adjust the screen brightness, and enable power-saving modes when necessary.
Consider using Goodnight Mode to turn off unnecessary features and notifications during the night.
Monitor your watch's battery usage in the settings to identify power-hungry apps and optimize their usage.
Charging your Samsung Galaxy Watch 6 or 6 Classic is a simple process, and with these tips, you can ensure it remains powered up and ready to assist you throughout your day. Taking care of your watch's battery will prolong its lifespan and ensure you get the most out of this remarkable piece of technology.
Read: How To Change Lock Screen Pattern On Samsung Galaxy Watch 6/6 Classic