In an era where our personal information is more valuable than ever, ensuring the security of our devices is paramount. Samsung understands this need for security and offers various features to protect your data, even on your smartwatch.
The Samsung Galaxy Watch 6 and Watch 6 Classic are no exceptions, and one of the fundamental security measures you can take is changing your lock screen PIN.
Whether you want to update your PIN for added security or you've simply forgotten your current one, we've got you covered with this step-by-step guide.
Read: How To Set Up Samsung Galaxy Watch 6
Change Lock Screen PIN On Samsung Galaxy Watch 6/6 Classic
To change lock screen PIN on Samsung Galaxy Watch 6/6 Classic on your Samsung Galaxy Watch 6/6 Classic, press the side button to access the apps. Tap on the gear icon to access the settings menu.
Scroll down and select the Security and privacy option. This is where you can manage your device's security settings.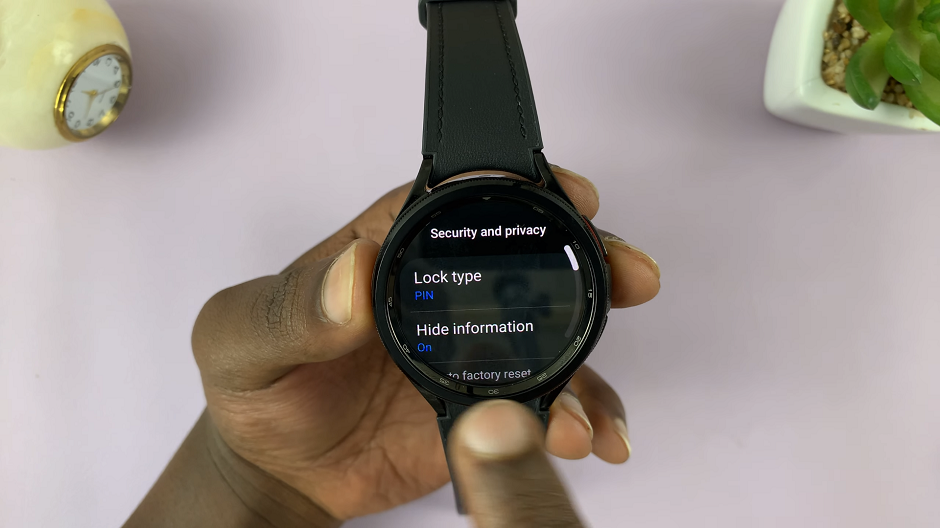 Under Lock type, you should see that PIN has been selected. Tap on this option to access the lock screen options.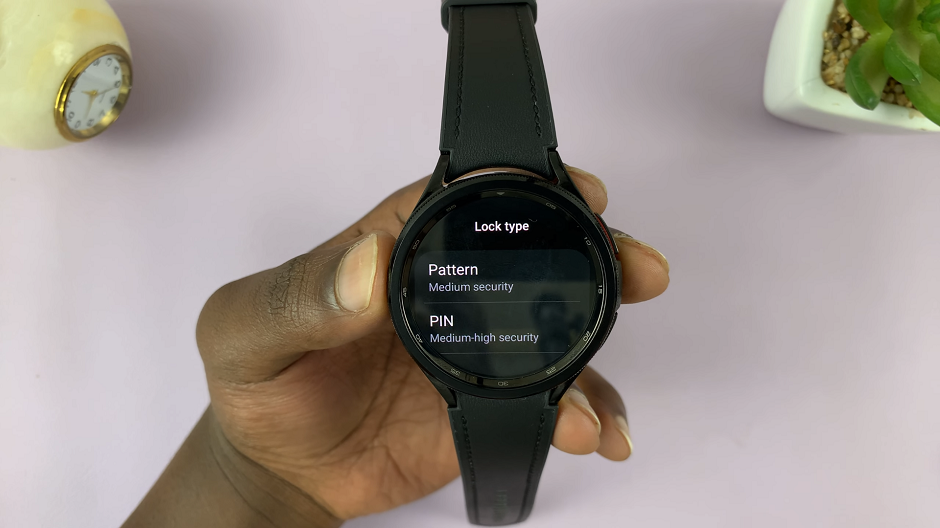 You will be prompted to enter your current PIN for verification. This will disable the lock screen PIN. Choose the PIN option to change your lock screen PIN, then select Set PIN.
You will be prompted to enter your new PIN. Use a unique PIN. Just remember to use a PIN you can easily recall.
After entering your new PIN, you'll be asked to re-enter it to confirm. This step ensures you didn't make any mistakes while setting your PIN.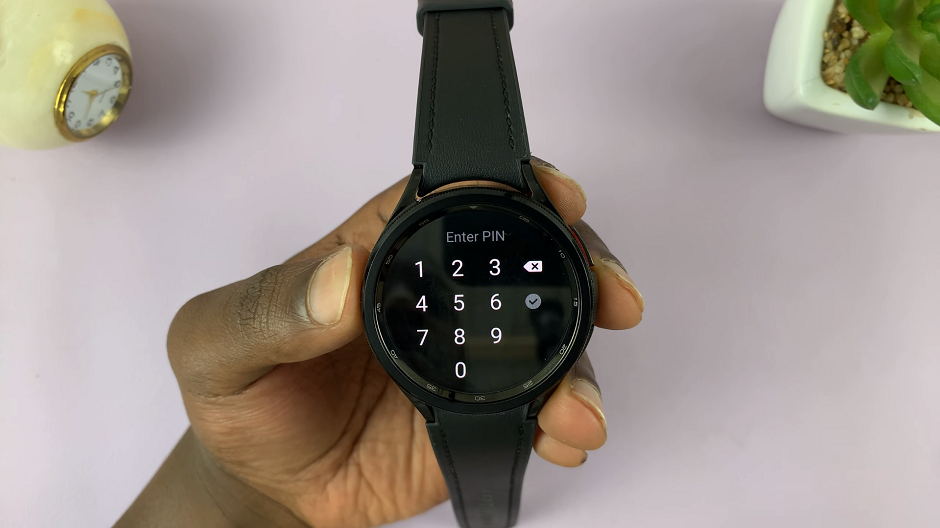 Congratulations! You've successfully changed the lock screen PIN on your Samsung Galaxy Watch 6 or Watch 6 Classic. Your smartwatch is now more secure and tailored to your liking.
Remember Your New PIN
Changing your PIN is an important security measure, but it can be frustrating if you forget it. Here are a few tips to help you remember your new PIN easily:
Choose a memorable number: Pick a PIN that has personal significance to you, like a birthdate or a special number.
Write it down: If you're concerned about forgetting your PIN, write it down and keep it in a secure place that only you can access.
Use mnemonic devices: Create a phrase or word that corresponds to your PIN. For example, if your PIN is 1234, you could use "One, Two, Three, Four" as a memory aid.
Practice makes perfect: Try using your new PIN regularly to reinforce your memory.
Remember that your lock screen PIN is a critical layer of security for your Samsung Galaxy Watch 6 or Watch 6 Classic, so be sure to keep it confidential and change it periodically for added protection.
In conclusion, changing your lock screen PIN on the Samsung Galaxy Watch 6 or Watch 6 Classic is a straightforward process that can significantly enhance the security of your smartwatch. By following the steps outlined in this guide, you can easily update your PIN and enjoy peace of mind knowing that your personal data is secure.
Watch: How To Change Ringtone On Samsung Galaxy Watch 6 / Watch 6 Classic