Goole meet is Google's browser based video conferencing service. Just like any other proper service, you can change your Google meet background.
You can either tweak the current background by blurring it, use the virtual backgrounds available to you or even upload your own background image from your computer.
All you need to do is get in a Google meet video conference. If you're hosting the meeting, then you can make the changes to your background before you invite or allow other people into the meeting. If you're joining, then join with the video turned off until you make the changes you need.
To change your background, click on the three vertically aligned dots in the bottom right corner of your screen. A menu will pop up. Select 'Change Background'.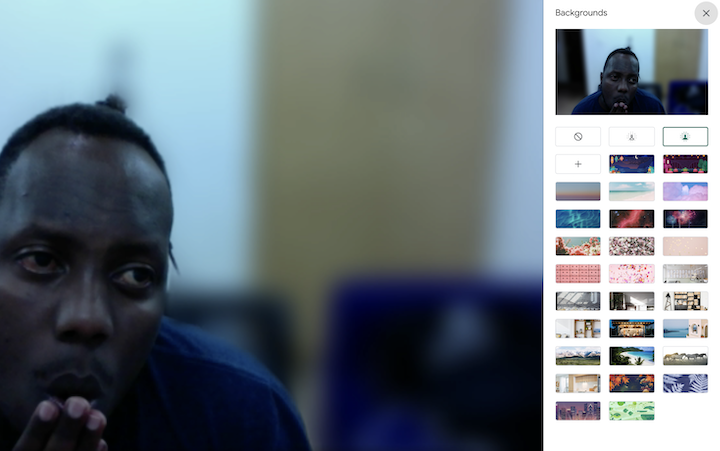 You have options to mildly blur your background, to completely blurr it or choose a virtual background from the list provided by Google.
If you want to use your own background, simply click on the tile with the + symbol and that will open the file explorer. Choose your background image.
That's how to change your Google meet background.