Apple airpods were designed for the iPhone and you will only enjoy all the features and capabilities fully when you pair them with an iPhone. The technology in iOS 10 allows you to wirelessly pair your devices to the airpods via a chip inside them.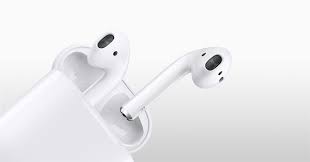 Although they won't work the same way, you can also pair up Apple airpods with your Android device via bluetooth. Together with the chip, the airpods are also fitted with bluetooth which helps to connect to iOS devices that can't upgrade to iOS 10 and other non-Apple gadgets.
Simply power up bluetooth on your smartphone or tablet and make sure your visibiity is turned on. Then open the airpods case and hold on to the button behind it untill it starts blinking. You should now see the airpods in your Android device's list of available devices. Pair the up.
You will definitely enjoy high quality music from the the Airpods. You can use them in phone calls and generally enjoy the basic features of these wireless earplugs. Some more advanced features that make these Airpods incredibly awesome.
You will not have the siri commands, the auto pause features and some of the taping featured. Some Android users claim tapping on the airpods pauses the music.