The Google Pixel 8 and Pixel 8 Pro are fantastic devices that offer a seamless integration with Google's ecosystem.
One of the essential steps in setting up your Pixel 8 or Pixel 8 Pro is adding your Google Account.
This ensures you have access to all your personalized settings, contacts, emails, and more. Follow this step-by-step guide to get started:
Watch: How To Update Samsung Galaxy A24
Add Google Account To Google Pixel 8 & Pixel 8 Pro
Begin by unlocking your Google Pixel 8 or Pixel 8 Pro using your preferred unlocking method, such as PIN, password, or fingerprint.
Swipe down from the top of the screen to reveal the notification panel. Tap on the gear icon in the top right corner to access the device settings or simply tap on settings from the app drawer.
Scroll down the settings menu and locate the Passwords & Accounts section. Tap on it to open the account management options.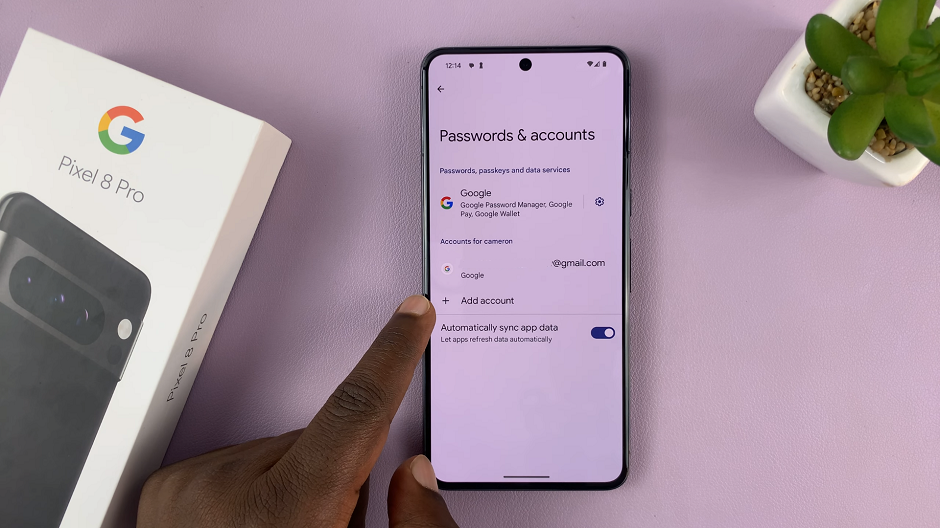 Under the Passwords & Accounts section, tap on Add Account. Tap on it to initiate the process of adding a new account. A list of account types will appear. Choose Google from the list.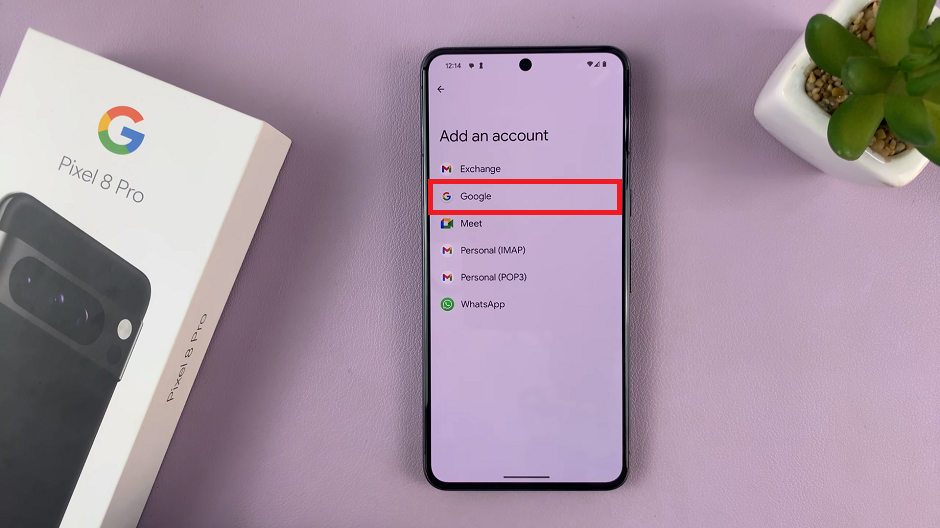 You will be prompted to verify yourself using a fingerprint or PIN. Do this accordingly.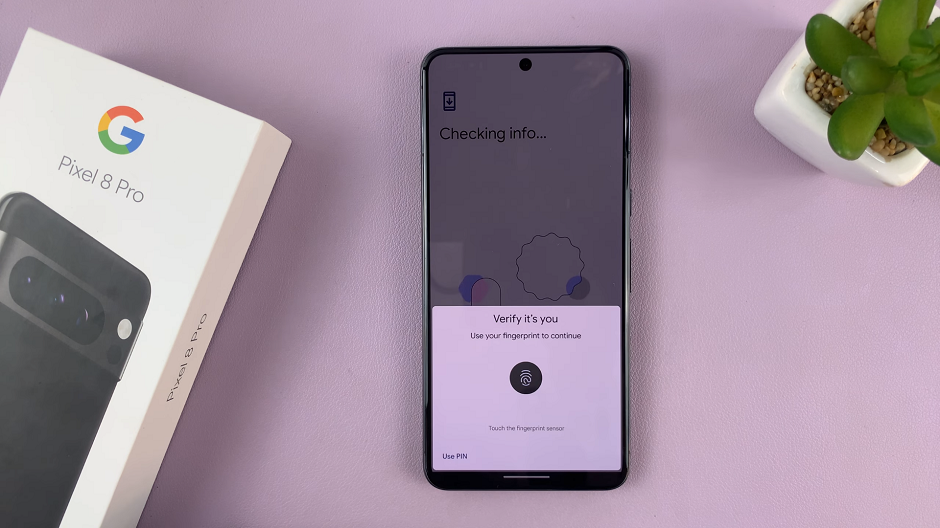 Next, enter your Google account email address and tap Next. Follow the prompts to enter your password.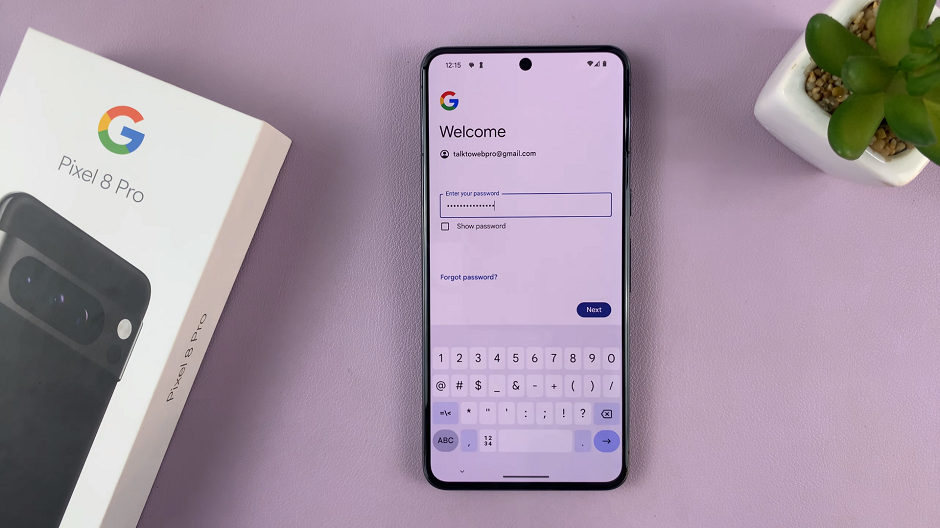 Tap on Next and go through 2-step verification via another device signed in with your Google account. Verify you're the one adding the account using the link that will be sent to your Gmail.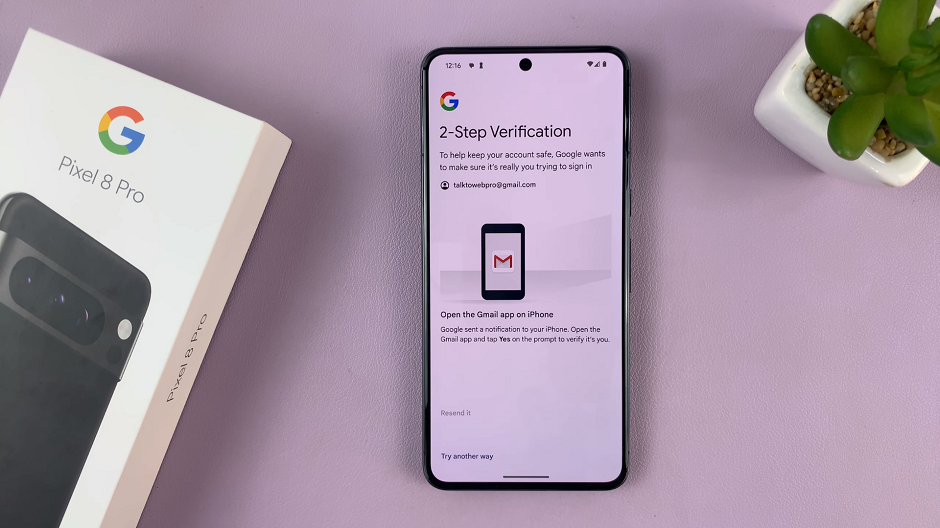 Read and agree to Google's Terms of Service and Privacy Policy and tap on I agree to continue.
Tap on Not Now to set up the other information later. You can also simply just enter the information at that point if you want. Your Google account will now be added to your device. It should appear in the list of accounts under Passwords & Accounts.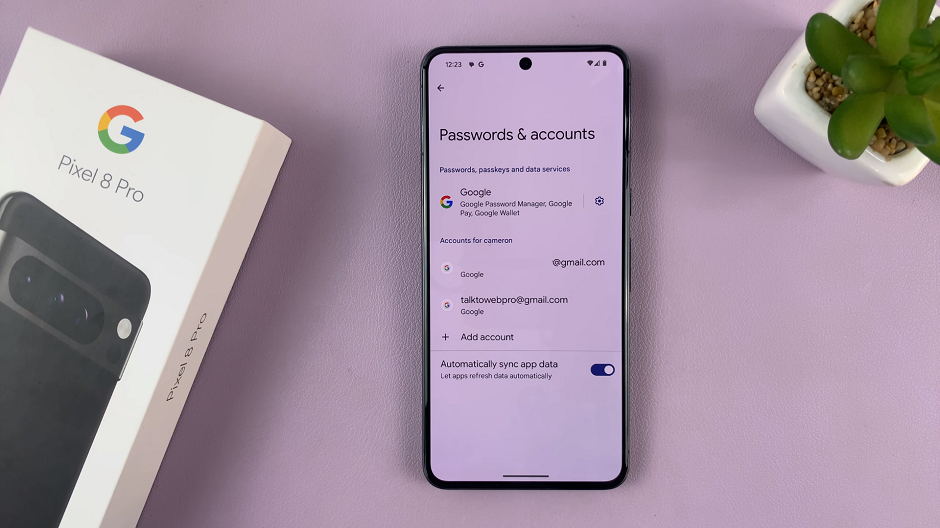 Now, you can easily access Gmail, Google Drive, Google Photos, and other services from your Google Pixel 8 or Pixel 8 Pro.
Read: How To Add Fingerprint Unlock On Google Pixel 8 & Pixel 8 Pro