Most of the good music streaming services like Spotify require you to pay a monthly subscription. YouTube is great but the web page requires control from you because of ads and auto selection of videos can lead you down a road you never thought you'd be on
Muziki is a free web based streaming service that combines the powers of Spotify and YouTube to deliver exceptional user experience. It carries all the features and intuitiveness of Spotify in the interface as well as the entire YouTube music library.
You don't even need an account to start listening. All you have to do is go to the website and have an active internet connection. Then you can move away from the tab that has Muziki and continue working on your computer with Muziki playing away.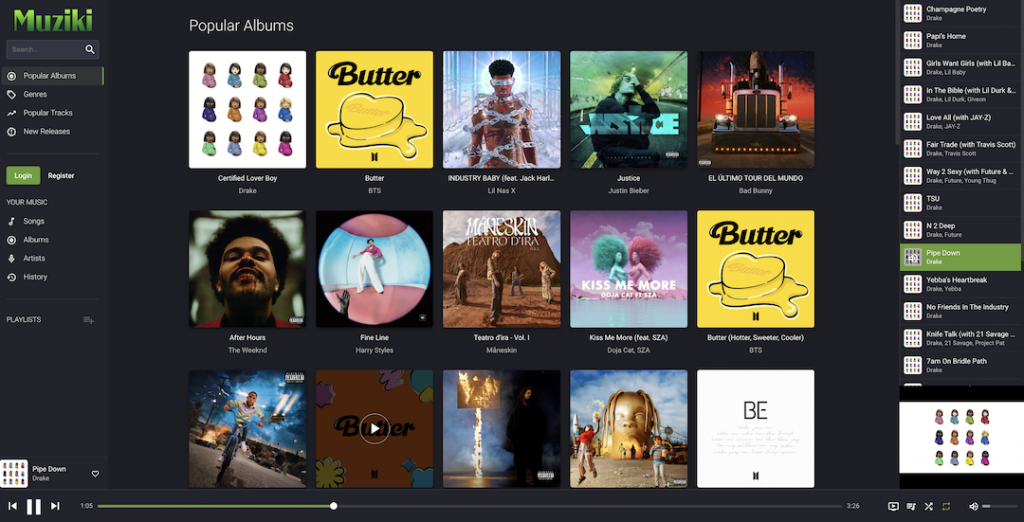 The web service also allows you to watch the music videos if you wish to. You can also create playlists and share them with your friends. Some features require you to sign in though but it's an easy process. Also, you can save your playlists and other preferences when you use an account.